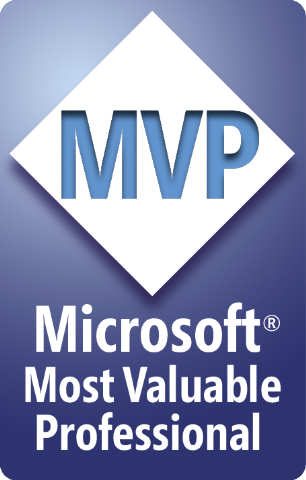 Nadszedł nowy rok i nowe wyzwania… Ale może od początku

Dostałem dziś SMS'a z gratulacjami dotyczącymi MVP. Hm… Żadnego maila nie dostałem, więc może to jakaś pomyłka… Wchodzę na Codeguru.pl i czytam:
Styczeń to czas nominacji do prestiżowego tytułu MVP. Microsoft przyznał tytuł Most Valuable Professional 2 nowym osobom z Polski w kategoriach Windows Phone Development oraz Microsoft Project.
Nowe osoby w gronie MVP to:
Maciej Grabek (Windows Phone Development)
Sebastian Wilczewski (Microsoft Project)
Sprawdzam maila jeszcze raz… Pusto… Okazało się, że mail zaczynający się słowami
Dear Maciej Grabek,
Congratulations! We are pleased to present you with the 2012 Microsoft® MVP Award! This award is given to exceptional technical community leaders who actively share their high quality, real world expertise with others. We appreciate your outstanding contributions in Windows Phone Development technical communities during the past year.
znalazł się w katalogu SPAM… Chyba muszę zmienić reguły filtrowania wiadomości, bo mało brakowało a ominęłaby mnie ta, jakże miła, informacja! Chwileczkę… Nie mam żadnych filtrów… Ah te serwery poczty

Z tego miejsca chciałbym podziękować za to wyróżnienie – z racji na fakt, że jestem w Polsce jedyną osobą wyróżnioną tytułem w kategori Windows Phone, tym bardziej motywuje mnie to do dalszego działania. Ogromne podziękowania dla mojej żony za wyrozumiałość dla ilości czasu, którą przesiaduję przed laptopem lub spędzam na wyjazdach

Zapowiada się, że kolejny rok intensywnej pracy na rzecz społeczności i technologii… Najważniejsze, że lubię to 😀
Mój profil MVP będzie niedługo dostępny pod tym adresem.